Chương Trình Quản Trị Viên Tập Sự Của Suntory PepsiCo 2018 – Công Ty Nước Giải Khát Hàng Đầu Việt Nam (Hạn cuối: 28/02)
Sau bao ngày trông ngóng, chương trình tuyển dụng lớn nhất trong năm của SPVB dành cho các bạn trẻ cả nước mang tên "Quản trị viên tập sự – Management Trainee (MT) 2018" đã chính thức lên sóng.
Tham gia chương trình, bạn sẽ trở thành nhân viên chính thức của công ty, được học tập, làm việc, tham gia dự án và luân chuyển qua các phòng ban với lộ trình trở thành nhà quản lý chỉ trong vòng 3 năm!
Với tất cả những đặc quyền trên, bạn có nghĩ rằng MT chỉ dành cho "Con nhà người ta"? Lầm to! Dẫu cho các bạn có muôn hình vạn trạng tính cách, khả năng và sở thích, SPVB vẫn sẽ luôn dang tay chào đón. Vì chúng tôi tôn trọng sự khác biệt và tin rằng mỗi cá nhân có một tiềm năng riêng để khai phá, chỉ cần bạn có đủ quyết tâm và đam mê.
Vì vậy, hãy quên đi những định kiến, tin tưởng vào bản thân và cho mình một cơ hội thử thách tuyệt vời với SPVB MT 2018 nhé!
ABOUT OUR MANAGEMENT TRAINEE PROGRAM
Suntory PepsiCo Vietnam Beverage is a strategic alliance between PepsiCo & Suntory which emerges from the cluttered Beverage Industry as an innovative leader.
Our Management Trainee Program is designed to look for the brightest young talents and develops them into future leaders who drives our sustainable business growth in all departments: Sales, Marketing, Finance, Supply Chain, Operations, IT, Legal.
Since the establishment in 2006, generations of Management Trainees have been holding key managerial positions in Suntory PepsiCo, who day by day bring to life our vision of becoming a $1-billion-company.
Our culture appreciates your originality, nurtures your talent, strengthens your identity, empowers you to learn and grow towards a brilliant career. If you're driven, passionate and ambitious, this is exactly the opportunities you are looking for. We will give successful candidates the right platform to fast track their career within our organization and provide them with foundation for their functional, managerial skills and business acumen.
OPPORTUNITIES
Expose to a fast moving, versatile & innovative business setting
Be a part of a dynamic, professional, strong and committed team
Self-develop in an intensive, systematic & challenging program
Become a successful manager in 3 years
Come and imprint your personal mark on our tree of growth. Let your true self shine!
WHO ARE WE LOOKING FOR?
EXTERNAL CANDIDATES
Fresh graduates (Bachelor/Master Degree from all backgrounds) / graduates
with maximum 1 year experience (particularly for Production, Maintenance Function, maximum 2 years of experience), Vietnamese nationality
GPA (Grade Point Average): above 7.0 out of 10 or equivalent
Honest, proactive, innovative, self-motivated
Result oriented, collaborating, influencing & innovating
Leadership potential
English fluency and computer literacy
A strong desire to work for Fast-moving Consumer Goods industry
INTERNAL CANDIDATES
Employees at L4/L5 with at least 1 year of working experience at Suntory PepsiCo
PDR rating of the latest year: at least 4/3 or 3/4 (if employee does not have enough work experience to have PDR rating, he/she must get the nomination and recommendation from Line manager and Field HR on performance, potential, etc. as required of the program. These recommendations are stated in "Nomination letter" for reference)
Honest, proactive, innovative & self-motivated
Result oriented, collaborating & influencing & innovating
Leadership potential
English fluency and computer literacy
A strong desire to work for Fast-moving Consumer Goods industry
STEP 1: APPLICATION
Be detailed but focused & simple
Be evident
Read and follow guidelines
STEP 2: TESTING
Test link is sent to provided email
All three tests (Logical Reasoning, Numerical Reasoning & Verbal Reasoning) are in English
You can search for some sample tests to get familiar with the style of testing
STEP 3: INITIAL INTERVIEW
The interview will be in both Vietnamese and English
The aim of this interview is for us to understand more about you, your motivations and your career orientation, so be yourself in every question
Share with us full context of your own experiences/achievements in your academic life, extra curriculum activities and professions (if any).
Ensure you arrive on time for your interview and that you are relaxed and presentable
STEP 4: ASSESSEMENT CENTER
The One-Day Assessment includes three core activities: Games, Case Challenges and Panel Interview. This mix gives you a great opportunity to demonstrate your skills and experiences
The activities will be conducted in both Vietnamese and English
We will be looking for lots of different competencies – teamwork, problem solving, leadership, decision making, innovation, etc.
STEP 5: ON-BOARDING
Expected on-boarding time will be May, 2018
On-boarding process and induction schedule process will be briefed to successful candidates in more details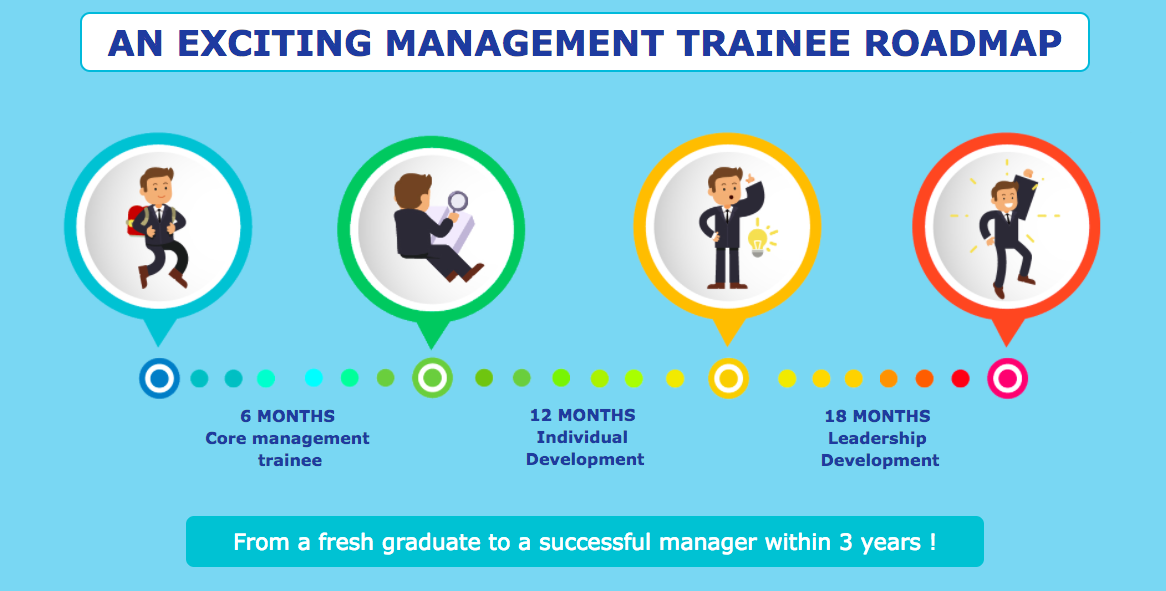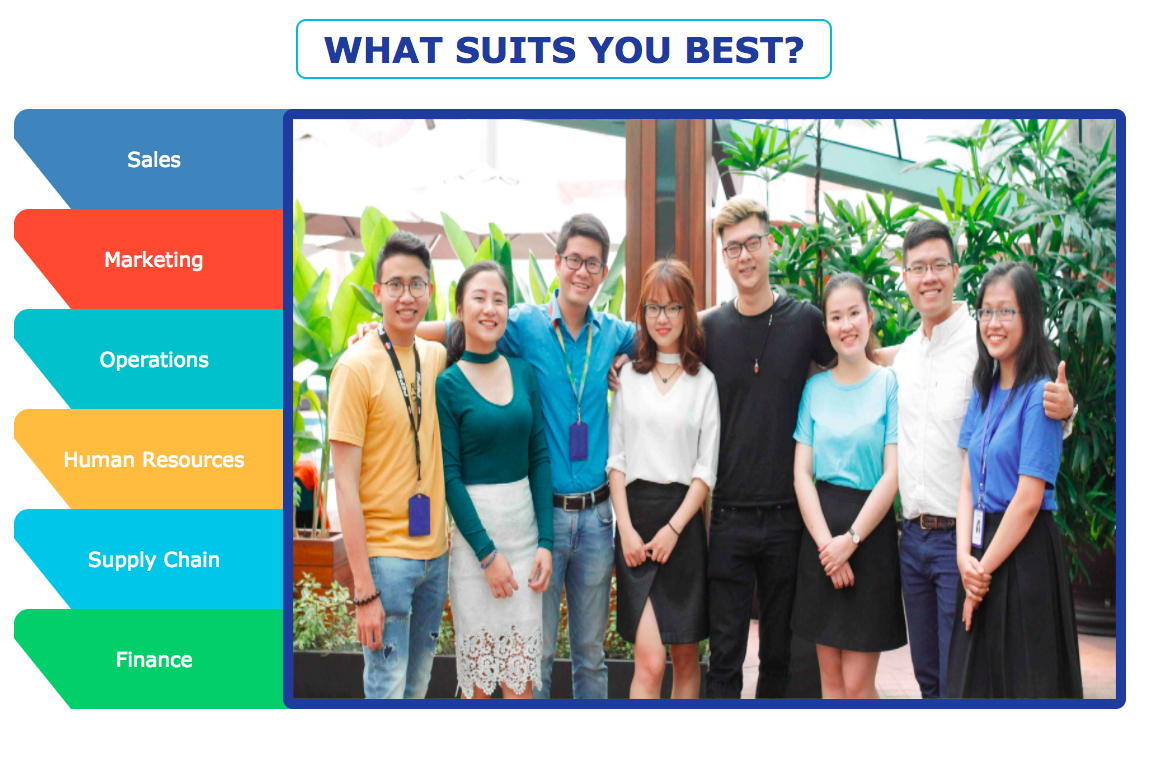 Find out more information at: http://careers.suntorypepsico.vn/home
>>> APPLY NOW <<<