[HN] Tổ Chức Cứu Trợ Nhân Đạo Catholic Relief Services (CRS) Tuyển Dụng Cán Bộ Dự Án 2017 (Hạn cuối: 11/10)
CRS Background
Catholic Relief Services carries out the commitment of the Bishops of the United States to assist the poor and vulnerable overseas. We welcome as a part of our staff and as partners people of all faiths and secular traditions who share our values and our commitment to serving those in need.
CRS has been supporting program activities in Vietnam since 1994. In partnership with government, civilsociety and communities, CRS implements programs in 12 provinces/cities in Vietnam. The Vietnam program has a diverse funding base in the sectors of Disabilities, Mine Action (Mine Risk Education and Landmine survivors' assistance), Disaster Risk Reduction and Climate Change adaptation, and System Strengthening.
Catholic Relief Services (CRS) is seeking dynamic Vietnamese candidates for following position for our country program based in Ha Noi:
Job title:    Project Officer
Department:    Mine Action Program
Job band:    3
Reports to:    Mine Action Program Manager
Location:    Hanoi, Vietnam
Job Summary:
As a member of the "Mine Risk Education Plus for Primary and Secondary School Children (MRE+)" project team, you will monitor and report on all project activities in support of CRS' work serving the poor and vulnerable. Your thorough and service-oriented approach will ensure that the project consistently applies best practices and constantly works towards improving the impact of its benefits to those we serve.
Job Responsibilities:
Support the coordination and implementation of all assigned project activities as outlined in the detailed implementation plan in line with CRSprogram quality principles and standards, donor requirements, and good practices.

Monitor and report any challenges and/or gaps identified to inform adjustments to plans and implementation schedules.

Ensure and maintain local level partnership relationship and collaboration with Mine Action program team in order to ensure cross learning; Assist partners in their efforts to reflect on project experiences.

Support accountability through coordinating project evaluation activities and assisting partners in their efforts to collect and analyze project data per specified mechanisms and tools. Collaborate with local partner(s) to prepare reports per established reporting schedule.

Collect information on staff capacity needs and technical assistance needs of partner organizations and monitor capacity building and technical support activities to ensure effective impact.

Complete project documentation for assigned activities. Assist with identifying information for case studies and reports on promising practices.

Participate in proposal development and strategy development for Mine Action program.
Typical Background, Experience & Requirements:
Education and Experience
Bachelor's degree in fields relating to Community Development and/or Social Sciences
Minimum of 2 years of work experience in project support. Experience in Mine Action programming with an INGO is preferred.

Experience in participatory action planning and community engagement

Experience monitoring projects and collecting relevant data preferred

Experience using MS Windows and MS Office packages (Excel, Word, PowerPoint).
Personal Skills
Observation, active listening and analysis skills with ability to make sound judgment

Good relationship management skills and the ability to work closely with local partners and community members
Attention to detail, accuracy and timeliness in executing assigned responsibilities

Proactive, results-oriented and service-oriented
Required Foreign Language
Good spoken and written English
Travel Required:
This position is based in Hanoi with about 30% travel to project sites in Quang Binh, Quang Tri, Quang Nam, and Da Nang.
Key Working Relationships:
Internal: Mine Action team members; MEAL team; Administrative and Finance staff

External:  Provincial and district partners; International and Vietnamese NGOs; Landmines working group members
Agency-wide Competencies:
These are rooted in the mission, values, and guiding principles of CRS and used by each staff member to fulfill his or her responsibilities and achieve the desired results.
Serves with Integrity

Models Stewardship

Cultivates Constructive Relationships

Promotes Learning
Competencies Relevant for this Position:
Treats all people with dignity and respect

Establishes priorities and meets deadlines

Handles conflicts in a constructive and supportive manner

Analyzes and improves own skills to achieve goals

Actively consults and listens closely to team members(s), fellow staff, and partners

Works effectively in intercultural and diverse teams
Disclaimer:  This job description is not an exhaustive list of the skill, effort, duties, and responsibilities associated with the position.
Application requirements
Individuals interested in this job are invited to submit your applications via email to Catholic Relief Services at: recruitment.vietnam@crs.org CC vieclamphichinhphu@gmail.com ;
Applications in English should include:
Curriculum Vitae with name and contact information of three references

Application Letter

Copies of degrees, certificates

Email title: [CRS – 102017] Your Name – Position
Deadline for submission: October 11, 2017
CRS is an equal-opportunity employer and does not discriminate on the basis of ethnicity, religion, sex, national origin, disability, or HIV/AIDs. Only short-listed candidates will be contacted.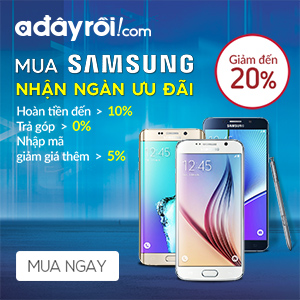 Follow facebook : https://www.facebook.com/ToiTimViec

Follow group: http://bit.ly/JobMaps